Apartment, Condo, or Home Improvements
An article on your introduction to home repair
Home Improvement
If you have bought an apartment, a condo, or a house that does not require much home improvement, then you have found a good investment. Most homeowners believe that modernizing, upgrading, or otherwise enhancing the decor and sometimes even the layout of a domicile can be expensive or risky. Remember the movie money pit? However, the price is generally only driven by the size of the task, combined with the limited availability of the materials used. Notice I did not say the quality of the materials. And that is because you can still find sturdy and beautifully elegant materials for your space.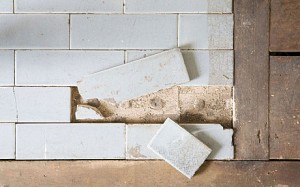 Now that we have gone over some of the expenses, let's briefly discuss the risks involved. The main risk lies in your selection of contractor, or your decision to complete it on your own. A little D.Y.I. At worst you or a worker can have an accident and wind up injured. Other paper work-worries can be due to a distinct lack of experience, not properly licensed, lack of permits, or knowledge of adherence to building code could cause immediate and long term hindrances. Additionally suffering damage to the structure or dwellers therein. Yet, you don't have to let these concerns affect or stop your first or next home improvement project. After all, in this day and age you shouldn't have to wait to upgrade the home you want to enjoy or raise your children in. Additionally, this could be an investment for flip or rental. It is a worthwhile investment that helps electricity, plumbing, and gas functions work safely and efficiently year round. Maintenance or renovations have always been the best ways to improve the effectiveness of any and all apartment or house purposes and parts. Three of the most beneficial upgrades include: enhancements to the kitchen, bathrooms, and flooring.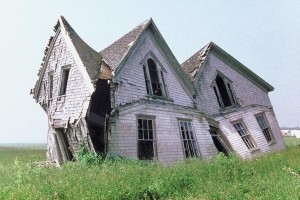 Regardless if your project is small or large renovation, your decision in home improvement makes your life smoother and more aesthetically pleasing overall. If you do not know which room will give you the most bang for your money, you can begin with an inspection. An inspector can help two fold with your next project. A professional check of the insulation, electrical flow, gas flow, and structural strength will help you make and consciously support the decision to follow through with protecting and supporting the future of your home.
After you have closed pipes, repaired connections, and patched breeches, you are ready to move forward with the appliances and fixtures. This will complete the comfort and durability of your spaces. Kitchens and bathrooms get the most wear and tear, and when it's changed to make an impact on the ease of food preparation in the kitchen or bathroom necessities in those rooms. These room improvements will be worth the investment. Beyond the significance of the bathroom and the kitchen, the top three home improvement projects, to you truly depends on what comes out of your inspection that will highlight the priorities in renovation. This will bring you results you can revel in for years to come.
Leave a Comment
comments