Does this sound familiar? That moment when panic is setting in, because you can't find your wallet! It is an unfortunate situation to be sure, as well as a big hassle. While it can be difficult to keep your wallet contents to a bare minimum, it can certainly save you a lot of time, hassle, & most likely money should you lose it.
Here is a list of 5 things you should absolutely never carry in your wallet.
Is your wallet like a filling cabinet full of receipts? While you may not want to misplace that buy-one-get-one sub card, or the receipt for your previous oils change, it is not really the smartest idea. The information that is printed on those receipts, such as the merchant info, last four digits of your card, & even just your name, can help hackers piece together the rest of your information.
If you really need to hang onto those receipts, it is best to put them somewhere safe at home. Somewhere that you can still keep a record of what you buy and make that return when you need to. Alternatively, you could scan them to digital & shred the paper receipt.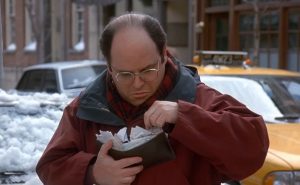 Keeping all your cards in your wallet at all times is dangerous. Should you lose it, you will end up spending hours on the phone getting them canceled while your wallet thief is currently emptying the account. After getting the cancelled, you will be without any credit card until new ones are received & activated, meaning any auto payments that use those cards will be in limbo.
My recommendation is that you should only carry a single debit card & a single backup emergency credit card. Alternatively this keeps you from over-spending.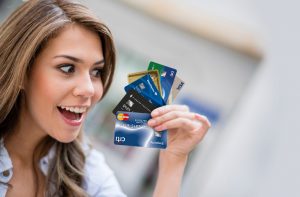 Some new phone cases offer the connivence of room to hold your I.D. & credit cards. While this might be meant to eliminate the need for a clunky phone case in addition to an over stuffed wallet, what it can lead to is much worse than intended. These leave the contents of the wallet facing outwards, advertising a snatch & grab to the opportunistic thief.
While you may think that it is convenient to have everything you need in one place, so does the guy stealing your phone. Even worse, if you set it down for just a moment & something grabs your attention, you accidentally misplace your phone & all your credit cards with it! Now you can't even call your banks until you get an alternative phone. Then & only then can you call your phone provider!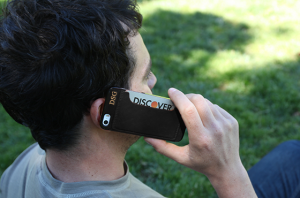 While this one can feel rather obvious, you would be surprised to find out that lots of people carry this with them. AT-ALL-TIMES! Your Social Security card is often referred to as the golden ticket for identity thieves. Should you misplace your social security card, not only can you not get a new Social Security number, you also have the real threat of identity theft… for awhile. You have to contact the Social Security Administration directly, as well as you have to now file a police report & inform the credit bureaus to closely monitor your credit. Not only is this a hassle, but it could also cost you finically to clean up. Just memorize the number, you are an adult.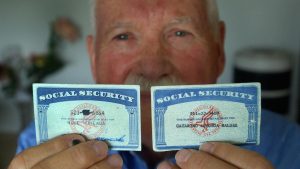 Anytime I've started a new job, HR wants a VOIDed check for deposit. While it is easy to forget that it is left in my wallet, or if it's convenient to just keep on hand, it might be worth the effort to get it out of there today. If you lost a blank check with your wallet, all one needs to do is attempt to fill it out, or jot down the numbers.
Even a lost voided check that you have scribbled across can be an issue, as it contains incredibly sensitive & useful financial information. Available in the image below, the numbers on the bottom are the bank routing & account number. This is a one-way ticket for a thief to gain access to your account, & your money.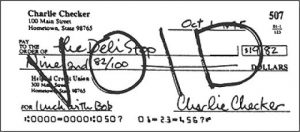 What do you think of our list? Did we miss something that you think should have been included? Leave your comment below!
Leave a Comment
comments