Funniest Super Bowl Commercials
List of the Best, or Funniest Super Bowl Commercials!
With the Pittsburgh Steelers loosing to the New England Patriots & the Green Bay Packers not even showing up to play the Atlanta Falcons, the teams are selected for Super Bowl LI! Along side of the Super Bowl is the entertainment that is presented at the big game. This being the halftime show, & the hilarious Super Bowl Commercials. Lets take a look at some of the funniest ones from previous games.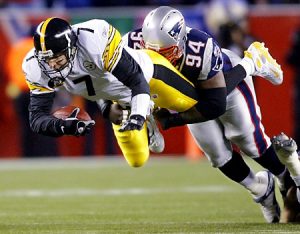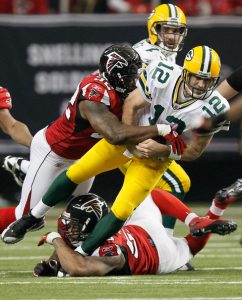 In 2016, Mountain Dew brought us the bazar combination of a Puppy, a Monkey, & a Baby, bringing us the PuppyMonkeyBaby. This thing was creepy & outright hilarious. For the next few weeks we were all chanting PuppyMonkeyBaby at the water-cooler.

The purposefully low-quality video, to signify online streaming, mixed with the CGI to create the E-Trade baby trader had us all laughing historically. While the narrator assures us that he's an adult & just looks young, when he spits up we all know the truth.

In 2003, Reebok brought us Tarry Tate; Office Line Backer. Don't you dare forget your TPS cover sheet or steal cake from the fridge, because the Pain Train is coming for ya!






This classic Super Bowl Commercial has everything! Foreshadowing from the opening scene, the slap-stick comical scream from the goat, & the imagination of what occurs once that door is closed… this is one of my favorites.

Another 2016 addition, is a Snickers Commercial that goes behind the scenes when Marilyn Monroe filmed her famous skirt-blowing scene. While it was considered incredibly shocking & sexually suggestive, it also became a staple of the 50's. Fast-Forward to 2016 & we get to see William Dafoe in a dress & heels. Woof.






Another great commercial from Doritos, this one is from 2011. The dastardly boyfriend thinks that he is gonna pull a funny & get the dog to smash into the window. It is well produced with the slow-motion well mixed with the dramatic building music that all comes to a crashing end!

While this ad from 2015 is anything but typical, it is typical for Old Spice. These Terry Crews commercials are insane & extremely fast paced.

This is a joke that I know I've read in an email once before. As a commercial in 2013 however, it was apparently too much & actually banned after it's initially airing during the big sporting event.






The anticipation of this 30 second commercial will have you on the edge of your seat. The theatrics are so compelling, everyone is giving this ad 110%.

That concludes our list of Funniest Super Bowl Commercials, agree or disagree? Did you not see one of your favorites on our list? Please feel free to leave a comment below!

Leave a Comment

comments